Shmuel De-Leon Energy provides an on-demand purchasing services for cells (Hard Case Cylindrical, Hard case prismatic, Pouch, Coin, Button) and battery packs from all chemistry and vendors: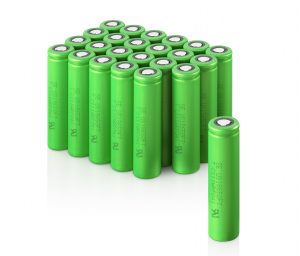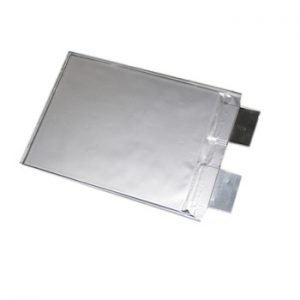 We work only with well-known manufacturers and high end products.
Purchasing services done directly from the cells/batteries manufacturers or official representative for approving quality and freshness.
Main vendors we support: A123, Lithium Werks, Samsung, LG Chem, Murata, Panasonic, Lishen, EVE Energy, Duracell, Energizer, Kokam, Xalt, Moli Energy, ATL, Coslight, CBAK, CALB, DLG, Coslight, Enertech, Future-Power, Ever-Power, Heter, Great Power, Grepow, EEMB, EPT, LTO Battery, Eingineered Power, Saft, Tadiran, HCB, Wuhan Fanso, Xeno, Vitzrocell, Prologium, Electrochem, Energizer, Duracell, Eagle-Picher, Enersys-Quallion, Greatbatch, Amprius,  Varta, Routh JD, Wyon, Renata, Oxis Energy, Enerdel, Ultralife, Zeni-Power, Z-Power
Some of the cells we sell:
* Minimum quantities are 100-300 pcs depend on vendor
*** We will provide the cell data sheets and MSDS per demand
Some Other Cells we sell:
LG Chem: HA1 (1.3Ah), HA4 (1.3Ah), HB3 (1.5Ah), HB7 (1.5Ah), HD1 (2Ah), HD2 (2Ah), HD2C (2.1Ah), HE2/HE4 (2.5Ah), HG2 3Ah), MF1 (2.15Ah), M26 (2.6Ah), MG1 (2.85Ah), M29 (2.85Ah), MH1 (3.2Ah), MJ1 (3.5Ah), M36 (3.45Ah), M50 (5Ah), S3 (2.2Ah), B4 (2.6Ah), C4 (2.85Ah), D2 (3Ah), F1L (3.35Ah), M48, M50L, M48F, M50V, HB6, HD2, HD2C, HE4, HB7, HD1, HG2
Samsung: INR18650-20S (2Ah), INR18650-25S (2.5Ah), INR21700-30T (3Ah), INR21700-40T (4Ah), INR21700-50S (5Ah), INR18650-13B (1.3Ah), INR18650-15L (1.5Ah), INR18650-15M (1.5Ah), INR 18650-20R (2Ah), INR18650-25R (2.5AH), INR18650-30Q (3Ah), ICR18650-26J (2.6Ah), INR18650-29E (2.9Ah), INR18650-32E (3.2Ah), INR18650-35E (3.5Ah), INR21700-50E (5Ah), INR18650-33G (3.3Ah), INR21700-33J (3.3Ah), INR21700-41J (4.1Ah), INR21700-48X (4.8Ah), INR21700-50G (5Ah)
Panasonic: UR14500AC (0.8Ah), UR18650ZY (2.6Ah), UR18650A (2.25AH), UR18650AA (2.25Ah), UR18650F (2.4Ah), UR18650E (2.15Ah), UR1865ZM2 (2.55Ah), NCR18650GA (3.45Ah), NCR18650BD (3.18Ah), NCR18650B (3.35Ah), NCR18650BF (3.35Ah), NCR18650PF (2.9Ah), NCR18500A (2.04Ah), NCR18650B (2.35Ah), NCR20700B (4.25Ah), UR18650ZTA (3Ah), UR14650R (1.05Ah), UR18650RX (2.05Ah), UR18650NSX (2.6Ah), NCR2070C (3.65Ah)
Murata: US18650VC7, US26650FTC1A, US21700VC7, US21700VTC6A, US185650VTC6A, US21700LTC1, US18650VTC7, US21700VTX7
Special cells for extreme operational temperatures: Primary cells: -55 to 200 Deg C, Rechargeable lithium ion cells: -40 to 80 Deg C
We also sell battery materials per demand (Anode, Cathode, Separators, Electrolytes)
Chargers – We sell chargers for Li-Ion rechargeable batteries..
Contact us for receiving an offer shmuel@sdle.co.ilme